Alsons Dev Launches Poblacion Market Central, DC's Latest Attraction Where Heritage Meets Hip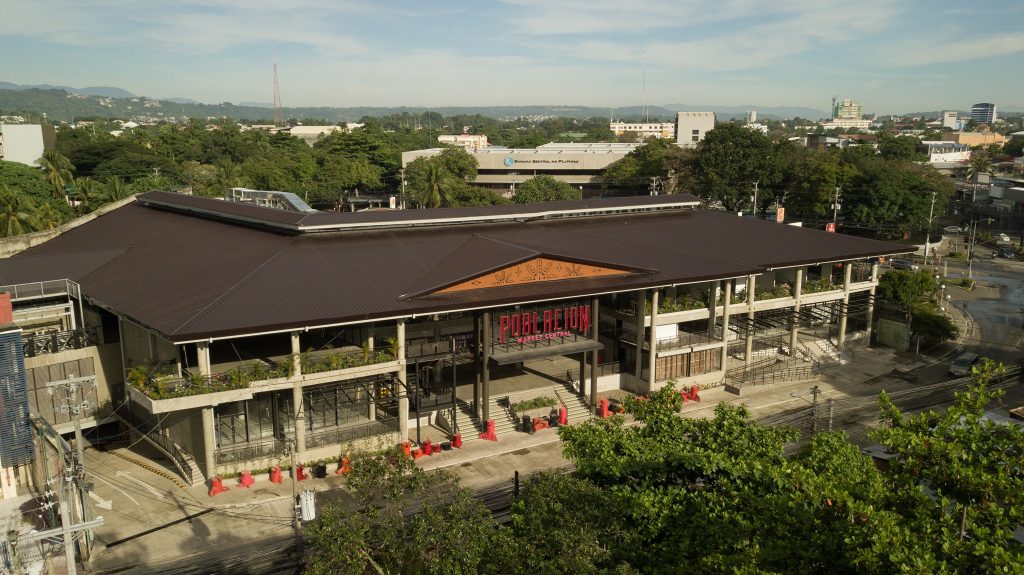 ALSONS Development and Investment Corporation (Alsons Dev) just made shopping, dining and entertainment a little more exciting for Davaoeños with the launch of Poblacion Market Central.
In a place where heritage meets hipAlsons Dev hopes to draw crowds from across the Philippines to Davao and introduce them to this fertile middle ground where traditions are celebrated and art, retail and fine dining are more than welcome.
Alsons Dev opened the doors of Poblacion at the end of last year. It hosted over 300 veteran and up-and-coming artists during the Mindanao Art Fair in October 2021; brought together adventurous foodpreneurs, artists and artisans during the month-long Christmas bazaar; and moved Aldevinco Mall's most beloved and long-time tenants to a new space with upgraded facilities in January 2022.
Less than a year has passed since the first customers entered this new hub with nearly one hectare of gross floor area. So far, Alsons Dev has provided a well-organized merchant mix of art, antiques, gift shops, restaurant concepts and convenience retailers with convenient parking. To date, Poblacion has more than 70 traders, with more opening in the fourth quarter.
Creativity runs deep in the South
As Davao City welcomes local and international visitors in time for the Kadayawan Festival, Poblacion is also unveiling its food hall, Kukun, which is short for Kusina and Kultura ng Dabaw.
Kukun offers value, variety and experience, serving everything from Persian cuisine from Majid's Kabab, Pinoy grilled dishes to Siargao BBQ from Yassi, lechon meals from Porky Best and seafood bento boxes from Claribel Restaurant. It is also home to AMCG Farm, which sells fresh produce; Hootsa, which has an extensive menu of milk and fruit teas; and Myami Vyce Resto Bar, which serves mocktails and cocktails. Popular cafe chain Bo's Coffee is also here to serve its single-origin beans from all over the Philippines.
There is, however, more to Kukun than the flavors and aromas of the south. Enter the food hall and customers will also be greeted with a visual display of the Davao Arts and Culture Fair–Okay woodcarvings by Maranao artists, murals by Davao-based designers Ghamar Kanda and Makro Aquino, and lighting designed to highlight all the floor-to-ceiling elements woven together.
Outside the food hall, in the Atrium area, a huge mural by contemporary Mindanao artist Kublai Millan greets customers. Millan is the sculptor, painter and digital artist behind the giant durian monument at Davao International Airport and the giant sculptures of Bagobo eagles and children in People's Park.
"Alsons Dev is pleased to host and showcase the work of Davao's top creatives. Whether they're making food, sculptures, weavings and textiles, or crafts, we believe testing their concepts in a place like Poblacion Market Central contributes to a commercial and cultural scene destined to gain national recognition. Poblacion, true to its slogan, is a place where Davao's heritage meets the possibilities of a trendy and ever-changing market," says Miguel A. Dominguez, Alsos' Director of Development.
Enable Davao Transformation
Alsons Development and Investment Corporation first made its mark by establishing the Aldevinco Mall in 1965, then Davao's first commercial mall, followed by several residential projects that are now home to generations of Davaoeños. For more than five decades, Aldevinco has housed shops selling Mindanao textiles, antiques and beads; it welcomed locals and tourists and allowed entrepreneurs to start and thrive.
In early 2022, Alsons Dev closed the old mall and relocated its tenants to Poblacion, providing better facilities, marketing support and the foot traffic needed for commercial success.
Over the next four months, Poblacion will open more concept stores and experiences in time for the holidays. Follow @OfficialPoblacionMarketCentral on Facebook and Instagram.