A historic attraction in Johor Baru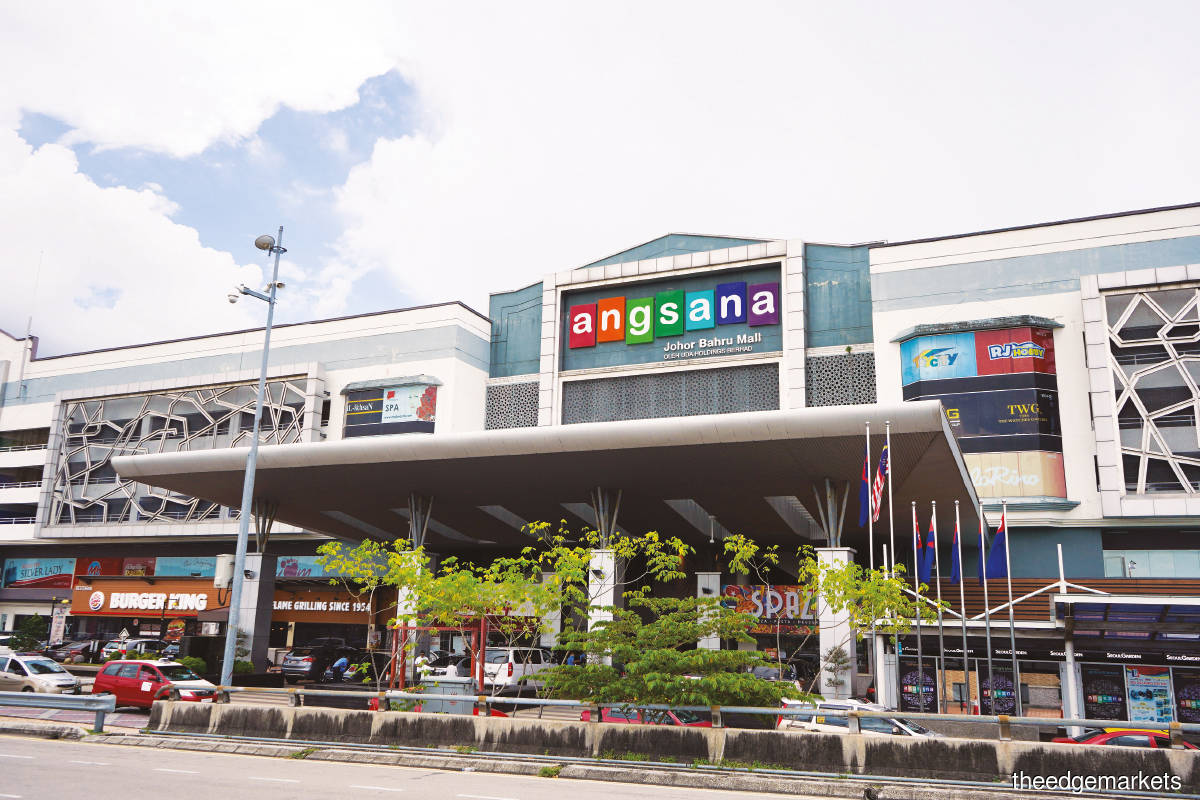 Wandering through UDA Holdings Bhd's Angsana Johor Bahru mall is quite a sensory experience – the shops are vibrantly lit up and the sounds of people shopping fill the air.
Known as a landmark and one of the oldest malls in Johor Baru, Angsana Johor Bahru Mall won the silver award for the 10+ Retail-Non-Strata category.
Mohd Salem Kailany, CEO of UDA Holdings Bhd, said in an email, "On behalf of UDA and Angsana Johor Bahru Mall, we are grateful to have had the opportunity to win this prestigious award. We would also like to thank our suppliers, vendors, contractors, tenants and visitors who have supported us since day one in 1997.
"Throughout the many stages of judging, we have been pleasantly surprised by this recognition of Angsana Johor Bahru Mall in this category. This is a momentous moment for us and it has come at the perfect time because [the mall] will celebrate its 25th anniversary on October 16," he notes.
Completed in 1997, Angsana Johor Bahru Mall has a total built-up area of ​​1.03 million square feet. The mall, which is situated on nine acres of land, has a total net leasable area of ​​399,192 square feet. It has a total of 250 units and is currently 94% leased.
"During this endemic phase, we succeeded in increasing the occupancy rate of our shopping centers from 92% to 94%. [During the pre-pandemic period]it was about 98%," Salem points out.
"Being one of the oldest malls in Johor Baru, winning this award proves our relevance among local industry players through strategic maintenance and sustainable actions that we have improvised from time to time in order to also respond to the needs and necessities of the building, as tenants and visitors.
Salem adds that this recognition testifies to the effectiveness of the actions taken by the management "in the continuous maintenance of the mall, which attracts more visitors and tenants to the establishment".
Angsana Johor Bahru Mall, formerly known as Plaza Angsana, is strategically located along Jalan Tampoi in the heavily populated 298 acres of Pusat Bandar Tampoi. Popular among Malaysians and Singaporeans, the mall has an aesthetic design and practical layout.
Designed as a family shopping, leisure, entertainment and dining hub, Angsana Johor Bahru Mall has five levels and is surrounded by extensive landscaping. It offers 4,200 parking spaces and 250 motorcycle parking spaces.
Dubbed "JB's Liveliest Place", the mall attracts over 12 million visitors a year. Major tenants include Al-Ikhsan, Subway, Pierre Cardin, Seoul Garden, Sushi King, Watsons and RHB Bank.
Thrive in difficult times
Despite its popularity, the mall faces challenges such as rising costs.
"We face many challenges in maintaining the mall. Among them are increased utility bills, including electricity and water bills; increased repair and maintenance costs due to the current economic situation; partial closure and limited business activities due to the Covid-19 pandemic; and the introduction of a higher minimum wage of RM1,500 per month under the Minimum Wages Ordinance 2022.
"With the ever-increasing challenges, one thing that remains the same is our appreciation for tenant feedback to resolve any cost-related issues," Salem said.
UDA Holdings has taken steps to ensure it is able to maintain costs by introducing initiatives such as the energy performance contracting program in 2016 and a photovoltaic (PV) system in 2021.
"Management has also implemented a cashless parking management system, effective from 2021. In addition, management has always listened carefully and gives full attention to any issues that arise. Through continued engagement, we managed to achieve mutual understanding and a win-win situation to resolve the issues highlighted," Salem adds.
"Through the mutual understanding and appreciation of both parties, Angsana Johor Bahru Mall has managed to lessen the impact of the challenges faced during the pandemic and the current economic situation.
"Having said that, we believe that we should never take any issue for granted, no matter how small. The team at Angsana Johor Bahru Mall has been in constant communication with our tenants and suppliers to seek solutions to all issues. /problems that arise.
Sustainability plans
Angsana Johor Bahru Mall has a sustainability plan which consists of four main pillars. "The first is revenue, where we are exploring a potential new area that can generate additional revenue for [the mall] through events, promotions and advertisements," says Salem.
"Second, the cost. We achieved this through the implementation of energy savings [measures] thanks to the energy performance contracting program since 2016 (in which we managed to save around 25% on electricity costs), a solar photovoltaic system and a cashless parking management system (both effective in 2021). [We also regularly conduct corrective and preventive maintenance on our facility]."
The third pillar is the retail concept. "We are continuously improving our market positioning to meet current needs, such as making the property a family place in Johor Baru and a digital business hub.
"We are reviewing market trends and potential business expansion; for example, the expansion of F&B outlets in our mall so that we [are able to] attract more traffic to the establishment. Our F&B occupancy rate has increased from 18% in 2018 to 23% in 2022. We are also reviewing [potential] mix of tenants – offering variety and comprehensiveness in terms of goods and services," he adds.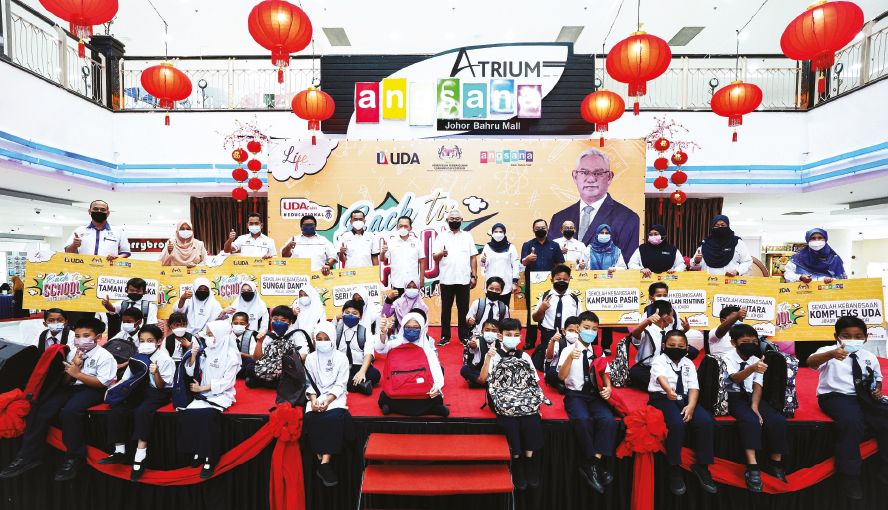 The Back to School program is one of the events organized by the mall to increase its number of visitors (Photos by UDA holdings)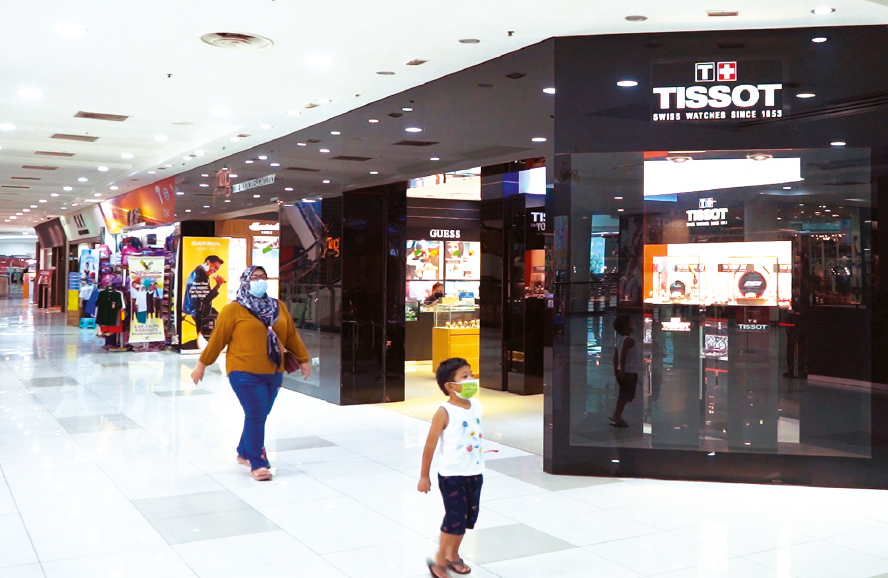 During this endemic phase, the group succeeded in increasing the occupancy rate of the shopping center from 92% to 94%
The group emphasizes technology and innovation. "We placed solar cells, building information systems and more. The innovations aim to reduce the rising costs of building maintenance and, at the same time, bring the mall in line with other players in the market," says Salem.
"[Our] future implementations will include Building Management System (BMS) and Building Integration System (BIS) which link the functionality of individual building equipment so that they operate as one in an integrated system, providing tools for manage the performance and energy efficiency of the shopping center and integrated security, video surveillance, access control, fire elevators and security system.
"We would also like to implement air quality management using a building management system and a pest control initiative," he adds.
Over the years, the mall has had its fair share of obstacles, Salem says. "Some of the challenges include competition from new shopping centers being built in the area. New malls surrounding the area are Mid Valley Southkey, Paradigm Mall and Aeon Mall Tebrau City, Salem says.
"Another challenge is the aging building – we have to manage the building accordingly, which comes with a certain cost. building.
The group's strategy is to maintain and increase traffic and attendance, particularly during a pandemic. "In order to attract more visitors to Angsana Johor Bahru Mall, the management continues to aggressively organize events that would capture public attention and increase the number of visitors to the mall.
"Finally, online shopping has brought us a challenge. [As for] recent trends and challenges brought on by randomly changing market conditions, management has instilled a positive mindset and attitude in the team so that they can follow them and overcome adversities," adds -he.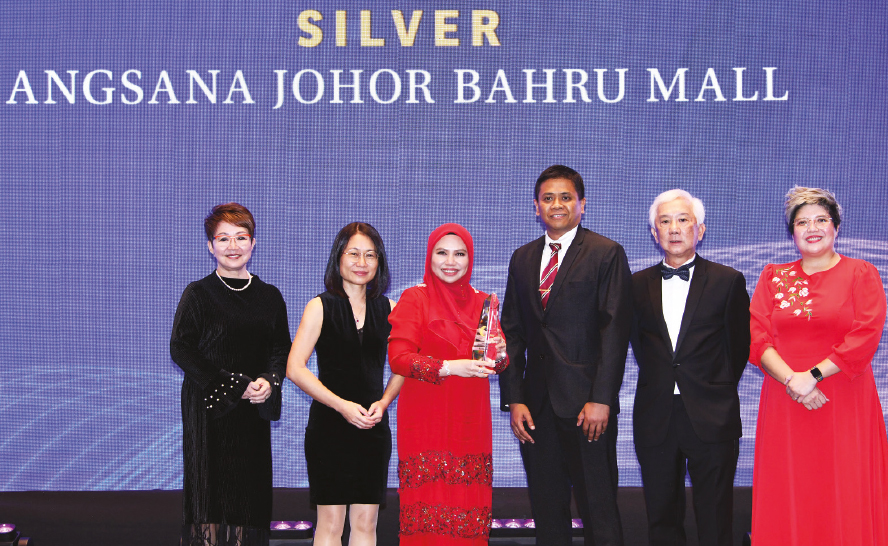 UDA Holdings Chairman Datuk Norliza Abdul Rahim and Group COO Asset Management Azrudyn Rashid (third and fourth from left) with (left to right) Editor Emeritus of The Edge Malaysia and Awards Chief Judge Au Foong Yee, Editor-in-Chief Kathy Fong, Edge Media Group Publisher and Group CEO Datuk Ho Kay Tat, and City & Country Editor-in-Chief E Jacqui Chan
Capital investments for ESG
In an effort to stay ahead of the game, UDA Holdings plans to further improve the mall's sustainable systems, Salem says. "Angsana Johor Bahru Mall is implementing the technological innovations of a smart building. A series of discussions have been made and should be deployed soon, "he reveals.
Environmental, social and governance (ESG) actions will also be taken in the future, he adds. "In line with the ESG, our shopping center will rethink our four pillars in our future plan. We will also expand our energy saving program which was implemented in 2016 (which includes the installation of photovoltaic solar cells and building information systems).
In total, the implementation of smart building and ESG innovations will require approximately RM10 million in capital investment. "[This will be used] to provide our maintenance and equipment in the building with new and updated technology from time to time to meet the needs and comfort of our customers," says Salem.
In the future, the group plans to support tenants by offering incentive programs such as discounts and discounts for a certain period. The programs will be continued depending on market conditions.
"New rental packages would be revised from time to time based on market trends. An example is an attractive advertising package and a trial period for new tenants.
"We would also like to engage with the Malaysian Retailers Association, Malaysian Mall Association (Persatuan Pengurusan Kompleks Malaysia) and have direct engagement with retailers."
The group intends to position itself at the same level as other galleries, particularly in terms of innovation and technology for aging galleries. "We would also strategically place our mall for the right target market and market segmentation; for example, increasing the number of certain business areas in the mall such as F&B in order to attract more visitors.
For example, the group has increased the number of lots for F&B outlets so that they can fill 35% of overall occupancy.
"Angsana Johor Bahru Mall aims to be a one-stop destination for all ages – to achieve this, we plan to attract more tourists, visitors and tenants to the facility by sticking to our revenue maximization plan, cutting costs, bringing fresh retail concepts and being at the forefront of technology and innovation. This will keep us relevant to changing trends and new challenges." says Salem.